Presenting The Hungry Caterpillar's Eric Carle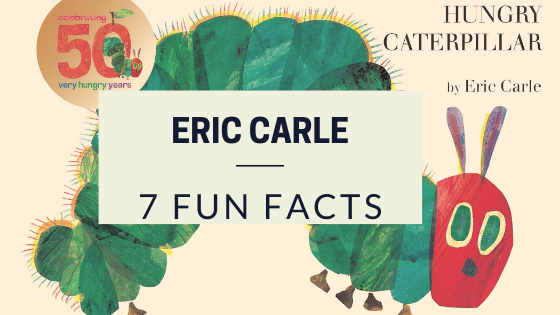 Eric Carle - Illustrator Extraordinaire
1. Eric Carle has illustrated more than 70 books.
2. More than 103 million copies of his books have been sold worldwide.
3. He uses a collage technique, with hand-painted paper and cut-out images that he layers into images.

4. The book The Very Hungry Caterpillar has been translated into more than 50 languages around the world. It has sold more than 33 million copies worldwide.
5. He usually publishes at least one book every year.
6. What is Eric Carle's favorite book that he wrote? Do You Want to Be My Friend because "it's about friendship (The Official Eric Carle Web Site). Eric Carle "dedicated "in his heart" to a special friend..." (Glassman, 1994).
7. There are several books by Carle that you need to read. Some of them include Papa, Please Get the Moon for Me 1986 and The Grouchy Ladybug was done in 1977.
8. He came back from Germany to New York City with $40 in his pocket. He began to work with the promotion department of The New York Times as a graphic designer. Bill Martin Jr. a renowned author and educator noticed an illustration of a red lobster Carle created for an advertisement. He then asked him to illustrate a story Brown Bear, Brown Bear which kicked off his career as a children's book illustrator.
P.S. Authors and illustrators, you never know when you will get your first big break, so believe in yourself, in your talent and keep at it!