Top Children's Books of 2019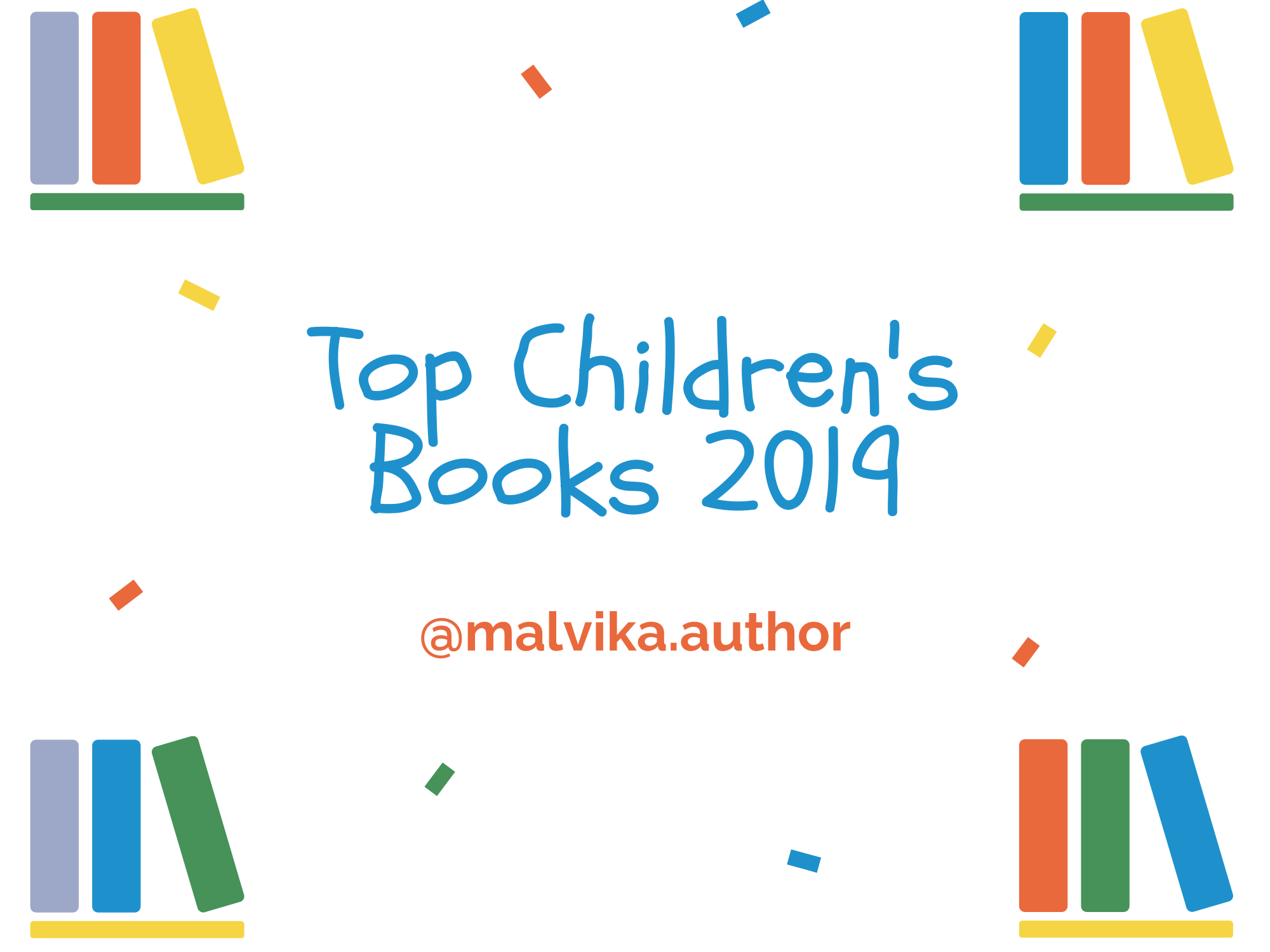 Believe me when I say that I have read a lot of books this year! And these ones came out tops as my favorites for 2019.
Another
A 2019 New York Times/New York Public Library Best Illustrated Children's Book!
A Publishers Weekly Best Book of 2019!
A School Library Journal Best Picture Book of 2019!
A wordless picture book, this book plays with perspective and imagination through its brilliant illustrations. It takes readers on a playful, fanciful journey and throws them into another world.
Spend It!
This is one of my favorite books this year. It is such a fun and simple way of explaining money to children.
Sonny gets three carrots a week for his allowance and learns that he can't buy everything with it! His mom tells him that he will need to choose what to buy from the allowance that he has. That doesn't sound like much fun to Sonny, especially when he learns that the bouncy castle he's been eyeing goes for ONE HUNDRED carrots. Ridiculous! But eventually, after a little math and a little more thinking, he has a blast discovering what's really important to him and worth spending his carrots on.
Who Made A Hole In The Chicken Coop?
Who Made a Hole in the Chicken Coop is a book that proves to be important in so many ways. It can be used to open conversations with children about honesty, about standing up for yourself, about dreaming big and believing in your dreams.
An uplifting book that teaches children positive life skills early on and reinforces a child's dreams, self-esteem, and imagination. Let's empower our children to dream big and believe in themselves!
Ten Rules of the Birthday Wish
by Beth Ferry, Tom Lichtenheld
This is such a fun book to read for a child's birthday or any other day of the year that is spent in anticipation of their birthday!
Rule #1 is: It must be your birthday.
What are the other rules that we must know about? There is singing; closing your eyes and making a wish; blowing out candles on a cake, then settling into bed and dreaming of your wish coming true.
When Sadness Is at Your Door
by Eva Eland
I would say this is one of the important books of its time for readers young and old. A wonderful book that walks around emotional literacy and mindfulness.
When sadness visits us, we tend to push it away. Is that why it tends to cling to us evermore? What if we accept it and give it a seat at the table like a guest. Don't be scared of it, it is only visiting.
Writer Eva Eland gives it a shape and a face, and encourages the reader to give it a name, all of which helps to demystify it and distinguish it from ourselves. She suggests activities to do with it, like sitting quietly, drawing, and going outside for a walk. The beauty of this approach is in the respect the book has for the feeling, and the absence of a narrative that encourages the reader to "get over" it or indicates that it's "bad," both of which are anxiety-producing notions.
The Very Impatient Caterpillar
by Ross Burach
HEY! What are you guys doing?
We're going to metamorphosize.
Meta-WHAT-now?
Transform into butterflies.
Right. Right. I knew that...
WAIT?! You're telling me I can become a BUTTERFLY?
Yes.
With wings?
Yes.
Wait for ME!!
What happens when caterpillars transform into butterflies? How do they do it? And how can it be so much to learn about it? Read this book and find out!
Mary Wears What She Wants
by Keith Negley
This is a book inspired by the true story of Mary Edwards Walker, a trailblazing doctor who was arrested many times for wearing pants. She bucked the gender expectations of her time challenging gender and societal norms.
There was a time when girls only wore dresses. And only boys wore pants.
Until one day, a young girl named Mary had an idea: She would wear whatever she wanted. And she wanted to wear pants!